Promoting Member Volunteerism within Associations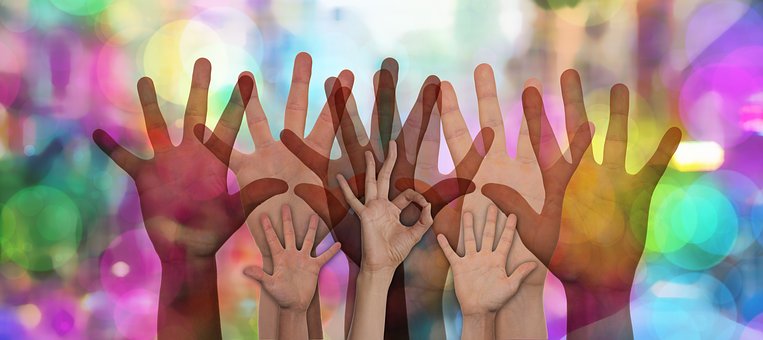 Over 62 million people volunteer their time over the course of a single year in the United States alone (data from Bureau of Labor and Statistics). Many of these are volunteers at non-profit charitable organizations or fundraisers, churches, schools, etc. This type of service usually revolves around giving back to the community in some way, or a pursuit of a particular passion for the individual who is volunteering. Millions of people volunteer their time because it makes them feel good to support a cause they feel strongly about. According to studies done by the American Society of Association Executives (ASAE), 30% of people who volunteer do so through a professional association. Volunteerism within an association takes on a different flavor, as these individuals tend to be looking for ways to either enhance or further their careers, rather than to gain personal fulfillment, but the passion for the work remains.
Statistics from an ASAE report indicate that there are close to one hundred thousand professional associations recognized by the IRS in the United States. The rich network of professional associations available to individuals can make it challenging for a single association to stand out, gain members, and then to get active member participation. After all, joining an association is one decision, but dedicating time to it is another level of commitment. And, there are other challenges for associations. The December 8, 2017 Illinois Society of Association Executives (ISAE) blog post by Sherry Budziak, CEO and founder of .orgSource, indicates that many younger workers feel that they can gain a sense of professional community and network through social media sites, such as LinkedIn, and do not see the need for active association involvement. The dominance of social media use for younger workers supports this – 88% of adults age 18-29 use social media according to the Pew Research Center report for 2018. These realities, along with the rise of technology and the 24/7 work day, plus a serious lack of time to "do it all," can make it challenging for associations to garner interest in volunteering from their members. Without robust member activity, associations are in danger of falling out of relevancy.
So what can be done to promote and encourage member engagement? First and foremost, it must be made clear to members what can be gained from providing their time and expertise to the organization. Volunteering within an association can be extremely fruitful and exposes the volunteer to a multitude of opportunities. Young professionals can gain experience and develop skills in areas they may not yet possess, increase marketability, and also expand networks. Professionals at all points in their careers can learn best practices and upcoming trends, increase the ability to adapt and change, and improve soft skills such as communication, time management, problem solving, and so on. Associations would be wise to illustrate for members how knowledge gained through volunteerism can transfer to the workplace.
Conveying the value of volunteerism and potential application of newfound skills is an important step, but getting people to take action is the true hurdle for associations. These goals can be accomplished through the intelligent use of technology. On the ISAE blog, Budziak discusses the importance of embracing technology for associations: "Transitioning to digital operating models is leading to more platform-oriented solutions that increase collaboration and efficiencies." Budziak continues by stating the requirement to invest in technologies that will serve association members' needs – particularly a younger workforce that has grown up with technology and expects to be able to accomplish all tasks with the device they constantly hold in their hands.
According to Meeting Professionals International, 63% of professional organizations use event management or member engagement apps. A member engagement app enables more robust participation from association members by giving them access to information in a quick and easy format, and provides a plethora of ways in which associations can communicate and connect with members, establishing an active community of professionals. Not only can a member engagement app provide members with notifications for meetings, schedules, polls, and meeting minutes at their fingertips, but an app can also track continuing education credits, store resources, and allow members to engage with peers by using chats, discussions, in-app messaging, or following what other members are attending. Committees can use the app for discussion, to locate information, and to keep track of activities. Associations can analyze data on member engagement and use this information to determine member needs and adjust notifications as needed. A member engagement app has a multitude of options for the association, allowing individual tailoring of the best ways to use the app for members.
There are millions of people eager to volunteer in ways that will fuel their passion for their career. A member engagement app is today's tool for creating opportunities for these individuals to connect across a professional community and to drive member volunteerism and engagement within an association.
Interested in learning more about how an event management app can improve volunteerism and member engagement in your organization? Contact: kim@resultsathand.com