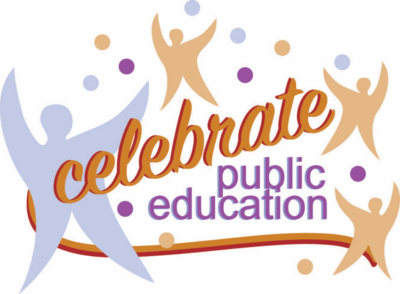 MASE & MASA Event Registration
We have worked with Results@Hand to provide program apps for many conferences and we were really pleased to see them expand their services to include event and exhibitor registration.  We have now had these comprehensive resources for several of our conferences and we have been very pleased.  Our staff and conference participants report that using the tools is easy and intuitive, and harvesting data from the tools is seamless and accurate.  And we have always appreciated the strong client service commitment of the Results@Hand staff.
Mia Urick, Director of Professional Learning, MASA & MASE
MISPS Event App & CEU Tracking
I recently used the Results@Hand Conference Beat App to track CEUs at my conference. Our members range from brand new to retired professionals; all needing CEUs to keep their license active. We had about 87% of our attendees use the app and LOVED it. It was very intuitive and simple. Some were intimidated at first but once I gave them a quick demo, they were eager to start using it!
The staff support was also above and beyond; before, during, and after my event. They truly made the experience better for me so I could make it the best for my members!
Olivia Hagerman, Event Coordinator & Account Manager, Association Management Resources
OACHC Annual Conference
I want to thank you and your team for all of your hard work and assistance with the app. We are very excited to use it and so far the response has been extremely positive. It has even helped us having all of our information right in our pockets!
Megan Bourque-Stith, CVEP, Director of Communication & Training, Ohio Association of Community Health Centers

MDE Back-to-School Conference
Thanks so much to all of you for doing everything you do for us. Your support means so much to us in making our participants happy.
Jeanna Vohnoutka, Associate, Leadership Support, MN Association of School Administrators
OSAE Membership App
For years, OSAE has been trusting our mobile app service to Results at Hand because they not only understand our needs but, more importantly, recognize the needs of our members. Whenever we've had a request or suggestion, Kim and her team have gone above and beyond to provide us with whatever they could to meet that request and, often, surpass it. There are people with whom you work because you have to and people with whom you work because you want to. Results at Hand is definitely a team with whom you want to work!
Jarrod A. Clabaugh, CAE, President & CEO, Ohio Society of Association Executives
GSAE Annual Meeting
The app is terrific!!! Kudos on a job well done. We needed the schedule and list of attendees today and it was right on my phone. My own personal cheat sheet. Thanks so much! We look forward to meeting lots of people this week.
Kersha Cartwright, Director of Marketing, American Commerce Bank

EMLRC Emergency Medicine Days
We've been using Results@Hand for quite some time now for all of our live conferences and symposia. This year we are excited to use the mobile app to help with our advocacy event in Tallahassee – Emergency Medicine Days. We're using the app to detail all of the legislative appointments that have been scheduled with our members and all 160 Florida legislators. This will replace older processes that involved continuously updating and printing large spreadsheets. With push notifications, we are able to alert our members of new changes in their appointment schedules in a timely fashion.
Niala Ramoutar, Director of Education, Emergency Medicine Learning & Resource Center
ILASCD Conference on Learning & Expo
App worked great. Everyone loved the real time updates and user-friendly layout.
Ryan Nevius, Event Facilitator, Illinois Association for Supervision & Curriculum Development
The Fall Voice Conference
Our meeting was great this past weekend and everyone raved about the app.
Alyson Conley, Project Manager, Association Management Executives, Inc.
MACP Chamber Convention
I found the app extremely easy to use and administer. Results@Hand was very accommodating and provided the support we needed to get it up and running in time for our event. We were successful in making our event virtually paperless as a result.
Bob Thomas, Senior Director of Operations, Michigan Association of Chamber Professionals
ISAE Annual Convention
ConferenceBeat was a hit at the ISAE 2014 Annual Conference. From 2013, our native app usage grew by 49% while the web app grew by 195%! Thank you again to your team for an awesome job. It is always a pleasure for us to partner with you and your team. We look forward to continuing the partnership into 2015!
Katie Riggs, Education & Events Director, Indiana Society of Association Executives
OJFSDA Annual Training Conference
We are an organization that historically uses the phrase, "But that's the way we have always done it," and we do things the same way year after year. The step to use an app for our Annual Training Conference was huge for us, and intimidating for me as the meeting planner and event coordinator. My first surprise was how technology that was so cool was also affordable in our non-profit budget. The next surprise was how easy it was for me to set up, to the point that it was actually enjoyable! Sessions, vendors, handouts, sponsors, coupled with ease-of-use…everything our attendees could want was in the app. Attendees and presenters were very interested in using this new and exciting app, and the planning committee immediately made notes on ideas for the next year's event. We are so glad that we took the leap. Results@Hand made it possible for us to move forward and offer a modern, more relevant conference experience!
Martha Mattson, Operations Manager, Ohio Job and Family Services Directors' Association
WSAE Innovation Summit
Results@Hand made everything easy for me when working on the Wisconsin Society of Association Executives' first meeting app.  All of the features we needed were available: attendee and sponsor lists, the ability to include our speaker materials, push notifications during the event, promotion of our upcoming events, and more. The Results@Hand staff were always available if we needed assistance or had a question.  As an association management company, it's great to have a mobile app vendor we can confidently recommend to our clients.
Michelle Czosek, Program Manager, Association Management Partners & Executive Directors
OSAE Annual Conference
EASY! That's the best word I can use to describe our Annual Conference app through Results@Hand. The app made a big splash with all our conference participants. They found it incredibly intuitive, personalized and actually fun to use and setting it up was easier than I could have ever expected. Our participant's conference experience was definitely elevated by using the app, they were able to check personalized content – including sessions and room numbers and a big plus was that it is an app that they didn't have to download to their smartphone.
Shane Yates, Executive Director, Ohio Society of Association Executives
IEA Global Conference
The R@H APP really enhanced the IEA Global Conference. And Firas was so great to work with regarding tech support! Very helpful, patient, and clear with instructions. It was a pleasure working with you both!
Sandy Hatmaker, Administrator, International Enneagram Association
MPI MidAmerica Education Conference
The app is GREAT! Thank you again for being a sponsor at MAC. The team at Results@Hand is so easy to work with and provide an outstanding, user friendly and easy to navigate conference app!
Amy Gilbert, Manager, Special Events, Republic Bank
VRMA ANNUAL CONFERENCE
Conference was great with over 1300 attendees and I never heard a negative complaint about the app. That is a great thing for us as this was the first time we used the app from outside the association.
Jamey King, Business Development Manager, Vacation Rental Managers Association
GSAE Annual Meeting
Y'all are pretty darn fantastic. It's easy to say 'no thank you' nicely to other providers these days.
Wendy Kavanagh, President, Georgia Society Association Executives
IPT Annual Conference
This was the first time we had used an app – ever. It enhanced our Annual Conference and gave our attendees another tool to access all the information and events at our conference. The ease of setup, the user friendly admin tools and the help of Firas Osachi and Kim Harwood made the experience less stressful. We will use again at our upcoming Symposium!
Toby Miller, IT Specialist/Registrar, Institute for Professionals in Taxation
ORGPRO 2014
MSAE is proud to partner with Results@Hand for ORGPRO 2014. As a learning and leadership experiences event, ORGPRO 2014 also provides an opportunity to connect and engage peers in the industry in identifying best practices and lessons learned through innovation. Results@Hand's networking app is an integral part in connecting the dots providing member value, delivering the message and maximizing your resources for ORGPRO 2014.
Edward Woods III, Director of Learning and Leadership Experiences, Michigan Society of Association Executives
ASNT 2013 Annual Conference
The app was a hit at our Annual Conference. Our members, exhibitors, and sponsors all appreciated the functionality of the app. We also received excellent customer service through the R@H staff, who guided me through every step in the creation and maintenance of the app. I recommend this APP to everyone!
Alicia LeMasters, Meeting Coordinator, The American Society for Nondestructive Testing, Inc.
CSIA 2013 Executive Conference
As newbies to conference mobile apps, we were a bit anxious about the process and the ultimate results. But Kim and her team made us feel comfortable from our very first meeting. The preparation was straight-forward and the final product was outstanding. It impressed even our members who are high-tech engineers!
Jeanne Rosen, Communications Director, Control System Integrators Association
Ohio ACEP 2013 Emergency Medicine Review
Results@Hand provided us with an innovative solution to meet our conference needs. The app not only provided attendees with a mobile tool to access the conference agenda, exhibitor descriptions and speaker information, it also provided attendees with a mobile tool to access conference handouts. This was a huge benefit to participants as they were given access to more than 50 documents at their fingertips! R@H staff was easy to work with, flexible and always willing to tailor the app to meet our specific needs. We were very happy with our experience with R@H.
Holly Dorr, Deputy Executive Director, American College of Emergency Physicians- Ohio Chapter
New York ACEP 2013 Scientific Assembly
ConferenceBeat was a useful tool for all those who attended our scientific assembly (exhibitors, faculty and attendees). It let us capture all of our data in one place — from lecture handouts, to schedules, to evaluations and more. R@H worked tirelessly with us to select the content and delivered a fun, easy to use finished app. We hope to use a similar app for other future events.
Betsy Hawes, Director of Marketing and Communications, American College of Emergency Physicians- New York Chapter
ISAE 2013 Annual Conference
Results@Hand provided a valuable and memorable mobile piece to our annual conference this year. The mobile application was implemented with ease leaving little work on our part and great support from R@H! The event attendees raved about the app stating it was easy to navigate and looked great! We couldn't have been happier with the level of communication and turnaround for this project. We look forward to utilizing R@H's services for our conference next year.
Sarah Rosenberger, Marketing & Communication Professional, Indiana Society of Association Executives