Give members access to volumes of study materials and practice tests right on their mobile devices with our Educational Apps!
No more carrying around a backpack!
eBook Experience
No more carrying heavy books, notepads, pencils, etc.  Our app provides an eBook experience tailored for each user.
Materials & Notes
Access materials and take notes directly in the app. Search for keywords, highlight sections, and bookmark areas for later.
Make studying on the go easy
On-The-Go Testing
Drive increased accreditation with testing any time and anywhere! Manage your seminar, course, and certification testing from the admin console.
Test Tracking
Attendees can save in-progress tests and will receive test submission confirmation and test score for tracking.
In-App Flashcards
Support your educational efforts with flashcards built right into your mobile app. Users can easily swipe left and right through the flashcards and tap to flip them.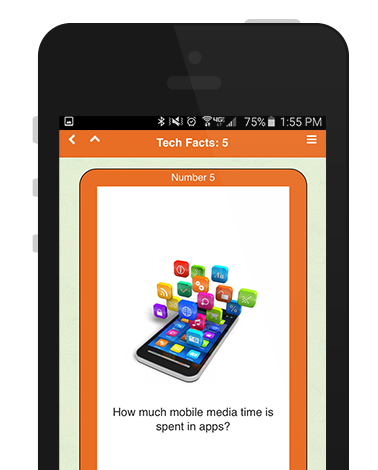 Connect. Learn. Educate.
Get a complimentary app walk through of our Educational Apps!
Track Who, What, When, Where
A history of test results are available in the CMS admin portal for reporting and exporting to credential boards.
Digital Signatures
Collect your attendee's digital signature on the CEU completion card at the end of the training event for course completion submission.
Set Rules
Set submission rules for the application of CEUs in the app. For example, require a security code to unlock the course's CEU for submission.