Market Penetration
Looking at device penetration, according to eMarketer as of 2014 the Android operating system leads with a 47.5% market penetration.
This is followed by the iOS with a 39.5% market penetration, Blackberry 7.4%, Windows 5%, and other mobile devices at 0.6%.
Which Device Should You Choose
Does this mean your members or attendees will have the same mobile platform distribution? No!
We build event management mobile apps for professional and trade associations that range from medical, education, professional, management, pharmaceutical, etc.
Our client's members use a variety of devices and operating systems of their choosing, which can vary from group to group, but we have noticed ultimately our consumer's preferences were similar among each other and don't conform to the normal distribution.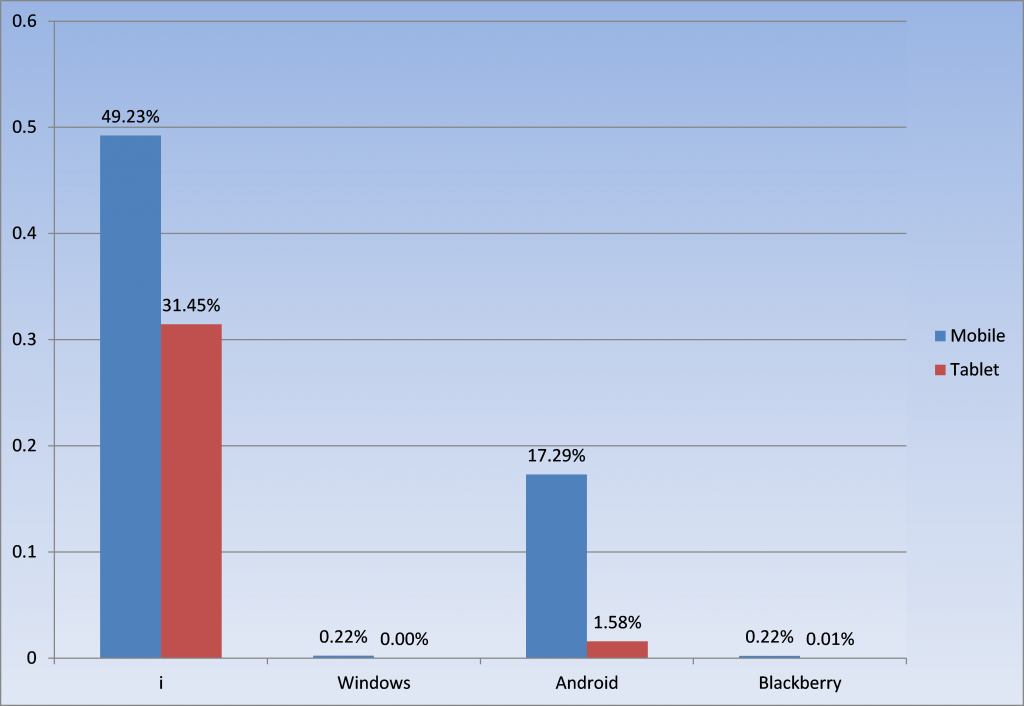 Even though eMarketer shows that Android has the greatest market penetration, our aggregated data, gathered from a multitude of events, shows that your members prefer idevices. However, looking at our graph we can also see that there are still many Android users followed by Windows users and Blackberry users accessing our app. This doesn't mean you should limit your focus on Apple devices.
While we can't predict your members' preferred platform or devices, it is safe to say more is always better! Choose association apps that include multiple platforms for all of your users.