Technology and Learning: Associations headed in right direction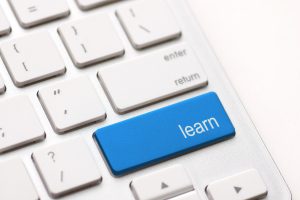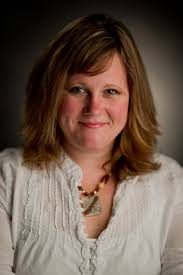 Our guest post today comes from Kristen Parker with Event Garde. You can read her original post on the Event Garde Blog.
---
Organizations of all sizes from multiple industries are using technology for learning.
That's according to Tagoras' just-released Association Learning + Technology 2017 report.
Tagoras conducted the survey in May and found 92.6 percent of respondents offer technology-enabled or technology-enhanced learning.
According to the report, the most popular technological learning platform is a webinar. Online tutorials and self-paced learning courses are also popular, with 72.8 percent of respondents using those for learning.
In addition, micro-learning is becoming increasingly popular. In this year's survey, more than 30 percent of respondents said they rely on this platform. That's a big climb from the 18.1 percent in the 2016 report. And nearly 40 percent of survey participants plan to embrace micro-learning at some point this year.
As for tools, YouTube is the No. 1 choice for learning platforms among associations, followed by Facebook and Twitter.
Some key takeaways from the report:
Half of respondents who use technology for learning offer a mobile version.
Only 16 percent of survey participants offer a virtual conference, and only 12 percent plan to do so this year. Live streaming is more popular.
Learning Management Systems are the second most popular technology platform, used by nearly 70 percent of associations.
Only 14.7 percent of associations use the data they collect in their LMS'.
Almost half of associations who use technology for learning report revenue growth.
Nearly 60 percent of organizations use professional instructional designers.
About 70 percent of respondents said they offer a learning credential.
So what makes an organization successful?
According to the Tagoras report, organizations that consider themselves successful
report increased revenue from learning programs; offer self-paced online learning classes; use professional instructional designers; integrate data among technology platforms; and have a formal, documented strategy for learning.
"Technology has changed learning irrevocably, and the rate of change is unlikely to slow," say Jeff Cobb and Celisa Steele, of Tagoras. "This creates a clear opportunity for technology to become an even more significant, strategic part of the education and professional development associations provide."
Cobb and Steele expect to see professionalization of the education function overall, and the hiring of more chief learning officers.
"While there's room for improvement in associations' use of technology for learning and while change may be slow, many organizations clearly are on the right path, moving forward in their use of technology, leading learning in the fields and professions they serve, and, in doing so, shaping the world in which we all live," Cobb and Steele said.