Take your General Assembly and Election Virtual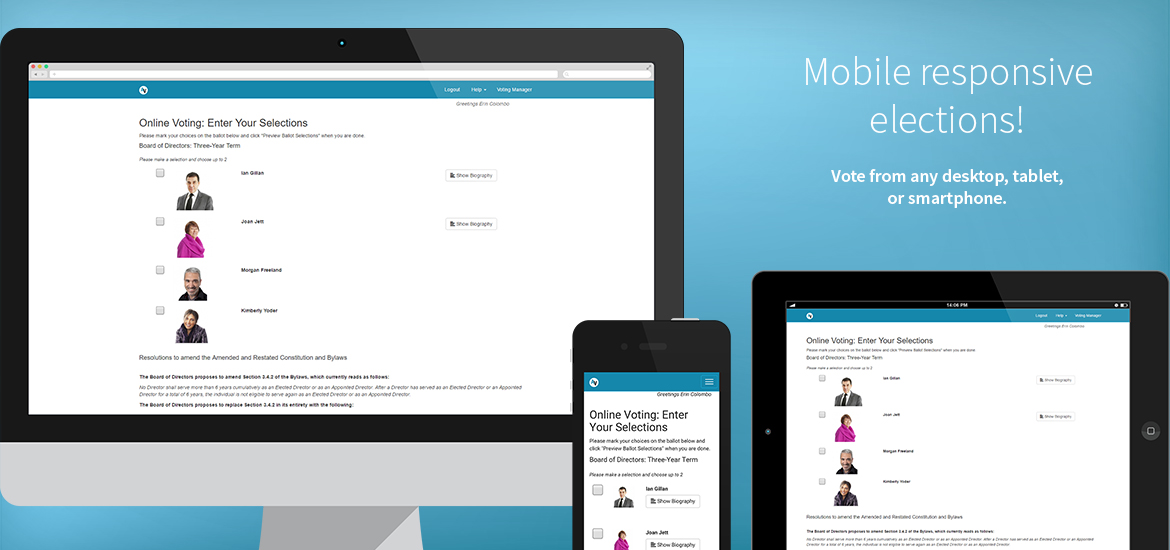 Whether you are using a virtual conferencing tool (like Zoom) or a social outlet (like Facebook Live) to run your virtual general assembly, how do you plan to accurately & securely collect your election results?
Why not take your election online? Online elections can help you securely and accurately collect votes during the meeting, as well as collect votes remotely well before the meeting to increase voter turnout and meet your quorum. Real-time systemic results makes tallying ballots obsolete. Online elections allow you to authenticate your voters wherever they are. You can setup a ballot and voter credentials for your election in less than 1 hour typically.
What do you need to take your election online?  Learn More