Membership App Demo in App Stores

New Membership App Demo
Our newest app platform, the membership app, has a new demo!
Users can access the demo app on the web at anytime or download it from Apple's App Store and Google Play. Search "RAH Membership App" in app stores or click the following link: app.resultsathand.com/rah.
How to Get Login Access
For security reasons, we require all demo app users to be logged in to access our features.
To request login access, visit our demo page, fill out the form, and select membership app for the dropdown asking which app you're interested in seeing.
We'll email you a personal login to the app so you can test out all of the app's features and functionality.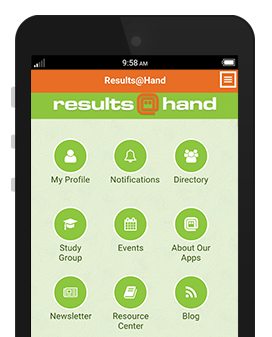 Interested in getting a closer look at our apps? Just check the personal app walkthrough checkbox on the demo request form. We'll reach out to schedule a virtual walkthrough of our app features, CMS admin portal, and more.