Within the Admin Portal, we provide instructions and tool tips throughout to assist clients through their app building experience.
However, clients were requesting guides that provided detailed, step-by-step instructions.
Our response was a fully searchable, tagged library of resources linked directly in the Admin Portal.
R@H Help Library
Our new Help Library includes instructional guides, demonstration videos, eBook downloads, and more to help you in every step of your mobile app build.
Our Getting Started tag gives clients a place to start. Under this tag, we have two instructional guides: Introduction to the Admin Portal and Build Your Event App. The first provides an overview of the Admin Portal while the second provides step-by-step instructions to building your own app with our Admin Portal software.
Looking to setup a specific feature? You can easily filter help resources by tag or search by keywords.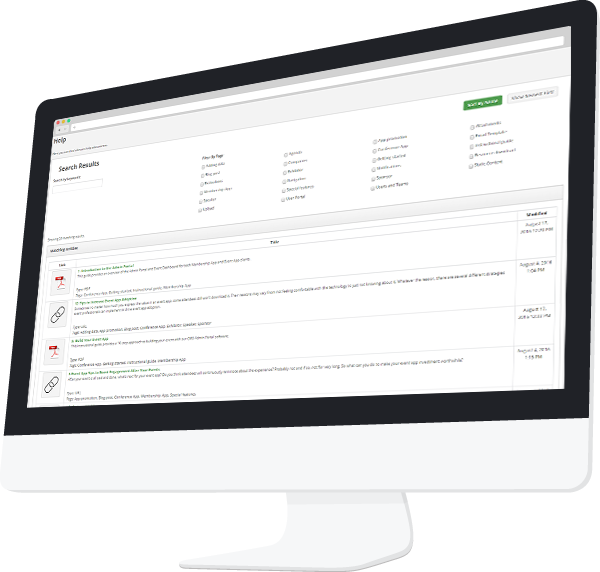 Suggestions? Comments? Questions?
We want to make the Help Library a key resource for all clients, so I'd love to hear your thoughts!
Submit your feedback for our Help Library in the comments below or feel free to send me an email directly at erin@resultsathand.com.