R@H Update: Educational Features

Our mobile apps have been a great asset for assisting the educational needs of various users. From note taking to tracking continuing education units, we have worked to provide an intuitive and useful feature set for users to enhance their learning.
To further support these educational endeavors, we have recently built two new features we'd like to share:
Enhanced e-Book Viewer
To assist users who are preparing for the written board exam in emergency medicine, we created an interactive e-book built within the the Ohio Chapter of the American College of Emergency Physicians (Ohio ACEP) mobile app.
We took over 1,500 pages from two Dr. Carol Rivers Written Board Review products and placed them within the mobile app. Now, students can access this content anytime right from their mobile devices.
Students can also highlight key sections, bookmark pages for later, and find specific keywords through search.
Flashcards
Another feature we recently published is flashcards.
These flashcards make studying on-the-go easy for your members since they're built right into your mobile app!
Users can easily swipe left and right through flashcards and tap to flip them to see the answer.
As an app administrator, you can easily create multiple flashcard sets, reorder your cards, include custom images/links, and more all within our CMS Admin Portal.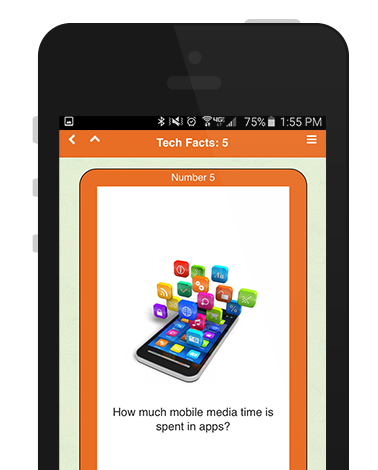 Want to enhance your educational offerings with mobile?
We have all types of educational features to support your learning initiatives including note taking, CEU tracking, attendance certification, practice tests, and more.
To get started, fill out our contact form or email us directly at sales@resultsathand.com and we'll work with you to find the perfect mobile solution.