R@H Update: Custom App Calculators

Under the request of a Results@Hand client, we built a new custom feature: app calculators.
Continue reading for details on these calculators and how you can request to add custom calculators to your own app.
The Indiana Commercial Board of REALTORS® wanted a year-round mobile solution for members to access events, key ICBR information, and access to the ICREX portal.
Our Membership App was a perfect mobile app solution for these member needs. However, they also wanted app users to have quick access to calculators for their real estate needs.
Our solution? Custom in-app calculators.
These calculators allow app users to calculate:
Cap Rate to evaluate property investment
Duration to calculate number of days, months, and years
Financing for mortgage payments
Land value or acres by price
NPV of future cashflows
Having instant access to these tools will allow app users to evaluate their real estate needs wherever they may be.
And by making these calculators open to anyone who has access to the app, both non-members and members can utilize these tools.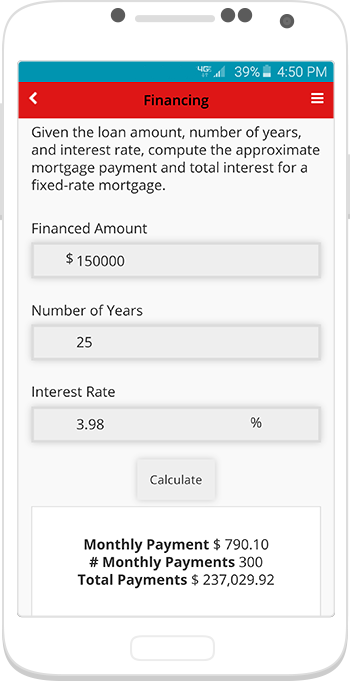 Want Your Own In-App Calculators?
Or your own custom industry tool feature?
Just contact support@resultsathand.com or complete our contact form and let us know what tool you are interested in having us create for your own mobile app!