Accomplish your New Year's Resolution with Mobile Apps

New Year, New Start
Many Americans follow the tradition of creating a New Year's Resolution. However, most end up falling behind as the year progresses and completely give up on their yearly goal/s. In fact, only 8% of Americans actually succeed in following through with their resolution for the year.
Luckily, as the saying goes, "there's an app for that." More specifically, we found five free mobile apps available on multiple platforms that can help you accomplish your goals for 2015. With the most popular resolutions in mind, here are the apps you'll need for the New Year: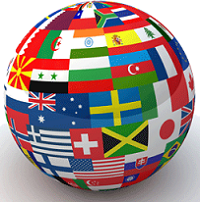 Learn a Foreign Language with Duolingo
Available for iOS, Android, and Windows Phone
Duolingo is a free app that teaches users how to read, write, listen, and speak in their language of choice. Gamification is incorporated into each lesson, so the learning process is fun yet rewarding. Their intro video mentioned 34 hours with the app, which is free, is equivalent to a college semester course of material. They offer 16 different languages to learn, including Spanish, French, German, Italian, Dutch, Swedish, Turkish, Hungarian, and Ukrainian.
Stay Organized with Wunderlist
Available for iOS, Android, and Windows Phone
Wunderlist allows users to create to-do lists and share them with others. The neat thing about this app is that not only does it keep your lists organized, you can also add detail to each one, including file attachments (like a photo), notes, and tags. Wunderlist also has real-time sync in place, allowing users to work on their lists from just about anywhere on any device.
Manage Money with Mint
Available for iOS, Android, and Windows Phone
This is an app I personally use and find to be very helpful when trying to budget expenses. It syncs to all of your financial accounts, allowing you to view balances and transactions. Mint also automatically categorizes transactions and puts budgets in place to refrain from overspending. My favorite feature is the pie chart of my purchases for the month, which easily lets me see where all my money is going.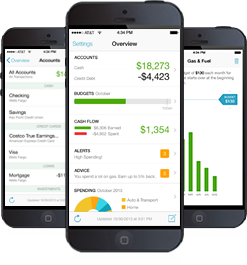 Stay Healthy with Lose It!
Available for iOS and Android
Lose It! is an all in one app that helps you stay on track with your diet and exercise goals for the New Year. You start off by determining how much weight you want to lose and it gives you recommended daily intake of calories. It also tracks what food you eat throughout the day to help determine your progress. A barcode scanner in the app makes this pretty easy for users. As you continue to use it, the app shows your progress in relation to your goals allowing you to focus on lacking areas.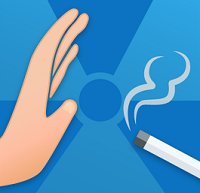 Quit Smoking with QuitNow!
Available for iOS, Android, Windows Phone, and BlackBerry
For those wishing to tackle the complex difficulty of quitting smoking, QuitNow! may just be your answer. This app focuses on the emotional feelings of quitting and works to motivate the user. Offering real-time stats, quitters can see the last time they had a cigarette, how many cigarettes they avoided, and how much money and time they saved. Additionally, they report on your health improvement as you progress motivating users to keep with their goal.